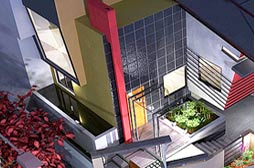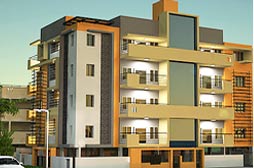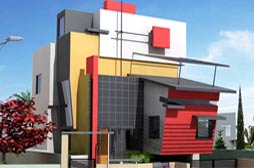 About Us

Incorporated in the year 2003, Ashwin Architects is a name to reckon with for interior and architectural services for residential and commercial spaces. We have the specilization in we developing Eco-friendly and contemporary designs for houses or offices. We commenced our operations with the intention of "bridging the divide" between the buildings spaces emerging in the urban setup, and the peoples' perception regarding that space. With attention towards establishing a meaningful interface between people and their surroundings in an efficient manner, we develop Eco-friendly and contemporary designs for their houses or offices.

We understand the human needs and thereby re-invent our designs. This helps us in enhancing the positive energies of the surroundings with respect to form, function & mindset. With our expertise in offering design services for residences, commercial, and the retail sector, we are on our way to accomplish spatial quality in the design exploration level for imparting a sense of well-being to our clients.

We are progressing under the leadership of our CEO, Mr. A. P. Ashwin, who is a graduate in Architecture & holds a Masters Degree in Construction Management. He is backed by diligent professionals from within & outside the organization, who are relentlessly working towards making the company a respectable name in the market.
Why Interior Designing?
There is a cosmic relationship between a human mind and its surroundings, as the energies of any space impacts the human mind to a great extent. For ascertaining calmness and peace of mind, it is important that the mind accepts its surroundings and develops a deep sense of well-being. To create such an interface between human mind and its surroundings, it is important to design and allocate space in such a manner that it creates harmony and enhances positive energies in terms of form, function and climate control.
Services
We are offering our clients with interior and architectural design services for institutions, residential, commercial and industrial spaces. Our services are rendered by our expert team of designers and architects, who are proficient in the field. Their knowledge and market understanding has helped us in offering various services like:

Client Satisfaction
Being an interface between our clients and their surroundings, we put in our efforts to impart our clients with sense of belonging and well being. Hence, we lay paramount importance on providing optimum satisfaction to our clients through effective implementation of our interior and architectural design services. We ask for the requisite property details from our clients, and offer them tailor-made solutions by creative and contemporary designs. We assure that our services are Eco-friendly and the structures are at par with the latest trends and standards.





©
Ashwin Architects
. All Rights Reserved (
Terms of Use
)
Developed and Managed by
IndiaMART InterMESH Limited